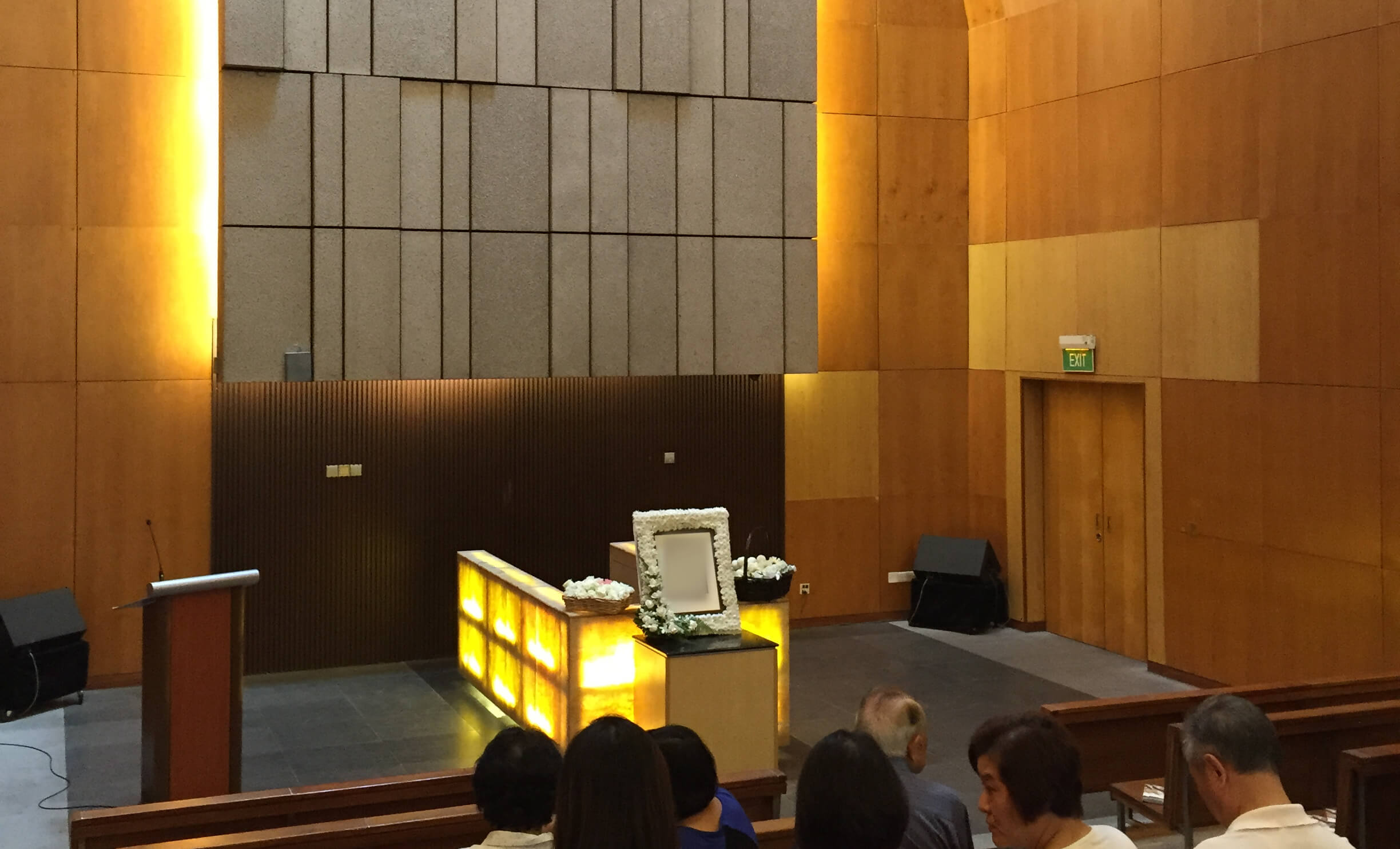 For families who do not intend to hold a wake, a direct or immediate cremation service is available. These funerals are conducted in a simple manner at the crematorium of your choice.
Our funeral directors will be present to assist you with arranging a timeslot and the necessary items for the funeral service.
Religious Rites
Religious rites can be conducted at the crematorium itself before sending off your loved one. Our funeral directors will be able to arrange a monk or pastor to conduct the rites.
Funeral Costs
A cremation only funeral starts at $1380, and includes the following items:
– A simple coffin for cremation
– Manpower and pallbearers
– Transportation of loved one
– Cremation fees for Mandai Crematorium
– Ash collection guidance and assistance
Preparation and After Cremation
There are some crucial items to bring along or prepare upon the passing of a loved one. These items are the loved one's Identification Card (IC) as well as a next-of-kin's IC for application of death certificate. A set of clothing will need to be given to the funeral director present for your loved one to wear during the funeral.
Other items include things(such as clothing, accessories, favourite books, etc) that the family would like to cremate along with the coffin. These items can either be passed to the funeral director to be placed in the coffin in advance, or brought to the crematorium to be placed before cremation.
After the cremation, the family would have to decide what they would like to do with the ashes. Whether it be to place in a columbarium, to scatter at sea or others, our funeral directors will be there to help.